Hi there:
I'm over in Victoria, on the island...
I have a 2.5L 87 SE, in great shape overall.
I'd like to replace the transmission side cover gasket, the TCC solenoid, and the 3rd gear pressure switch all at the same time.
I've put the car up on jack stands, and supported the tranny underneath with a 3.5 ton lift. So I don't think it's going anywhere.
However, the big support bracket on the driver side of the tranny is fighting me, although comments in some forums indicate that this is removable if the trans is supported.
I've removed the driver side rear wheel, and the shroud, so I can see it.
But with the two lines going through the hole in the left side of the bracket: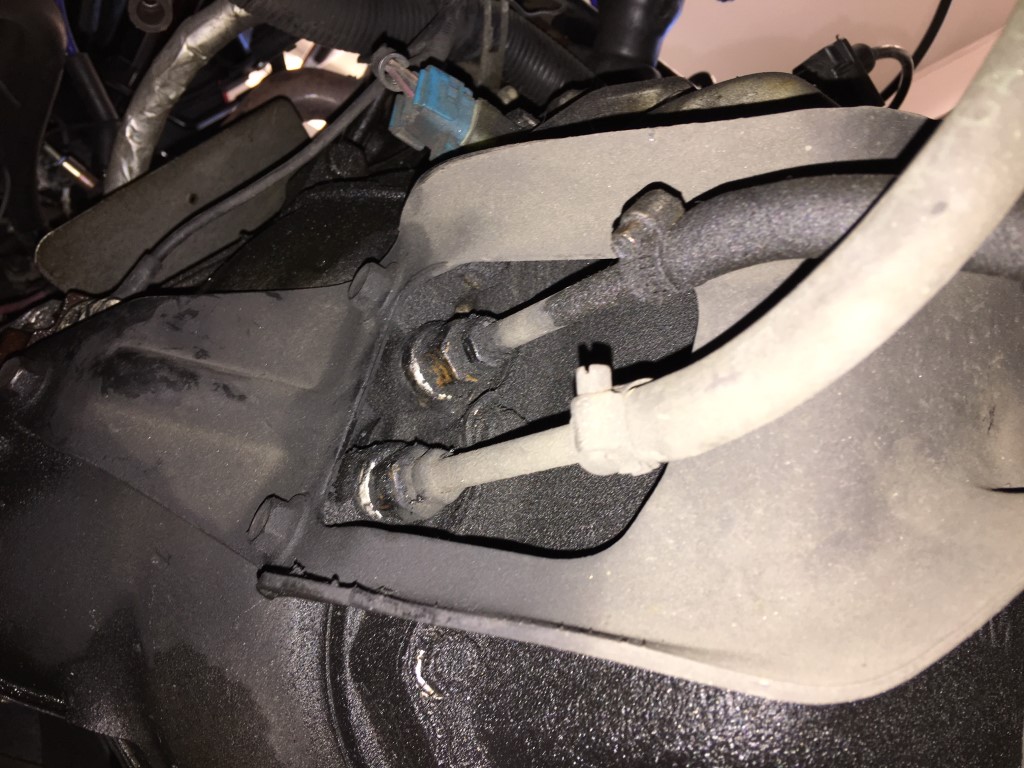 ... This really limits options. I'd prefer to avoid draining, as I just did a flush. Is there any practical way of getting this big bracket out of the way enough to access the trans side cover?
Sorry if I'm missing something obvious.
Thanks very much,
Wayne