Man this was easy. Time consuming but easy.
Pull all the bolts for the cluster to gain easy access to the clear connector on the right hand side.
All 4 wires you need are there. 4 T-Taps and 4 male spade connectors then mount the tach and you are done.
I stole this from PFF.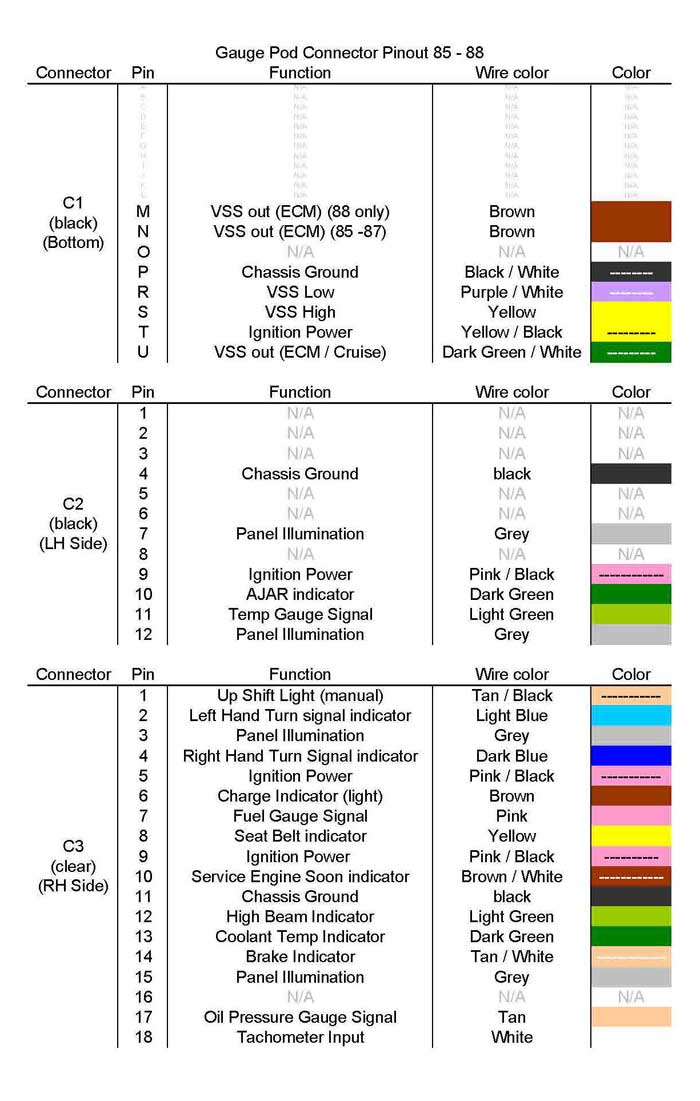 All the wires you need are on C3- No not all PINK wires are switched power - Yes the Pink Black on pin 5 or pin 9 of C3 are switched power. The Sub box was thanks to Fire451 the head unit was Fry's Electronics, the Amp was EBay, 4500w, and the sub was Parts Express online. The tach I got from a (believe it or not) A baby swap forum that Lisa is on for 40 bucks and it works perfect.
The box needs to go in another inch, but I am damn near going to need a porta power to push it in. I also need to replace the temporary 7mm screws that I used with some nice black screws as well as put some sort of grill over it.
I also got my new monster tach installed yesterday.
Too bad these parts are only temporary as all of it will be moved into my V8 when its done.
------------------
857GT Part 85GT Part 87GT Part Caddy, 93 Eldorado 4.9, 5spd Dual O2 Custom Chip, Custom Exhaust. MSD Everything Now with Nitrous. Capt Fiero --- My Over View Cadero Pics Yellow 88GT 5spd Full Poly Suspension, Lowered 1/2" in front, Corner Carver.